Why should I consider video counseling?
Benefits: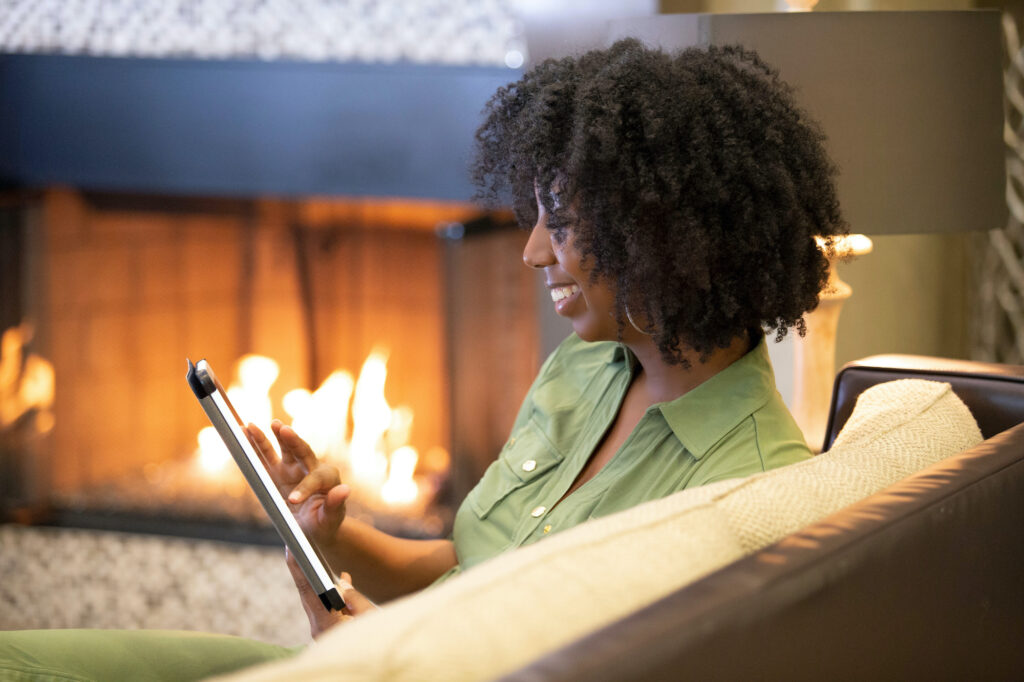 Access for those who are homebound.
Access on Any Mobile Device or Laptop
Safe HIPAA Compliant Platform
Increased Scheduling Options
Access To A Large Network of Counselors & Nurse Practitioners
Helps A Busy Lifestyle
No Delay In The Continuation of Treatment
Emergency Same-Day Appointments
Why should I choose Safe Harbor?
We have a network over 200 counselors and nurse practitioners.
We offer emergency same-day visits.
We offer medication management via telehealth.
Our counselors have received specialized training for video counseling.
---
Request a Video Appointment
Potential same day, or next day appointments available. Fill out the form below or call us at 410-838-9500 for more info.

---
Maryland Video Counselors:
Female Counselors:
April Martin, LCSW-C
,
Ashlee Nikki Young, LCPC
,
Dragana "Dee" Hrvat, LCPC
,
Dianne Fisher, LCPC
,
Elizabeth Aitken, LGPC
,
Emily Marsan, LCPC
,
Erica Johnson, LMSW
,
Erin Tancemore, LCSW-C
,
Francesca Montgomery, LCPC
,
Gretchen Williams, LCPC
,
Jacqueline "Jackie" Benton, LGPC
,
Jacqueline Owens, LGPC
,
Dr. Jennifer Maxfield-DeCarlo, PhD, LCSW-C
,
Joy Martin, LGPC
,
Kaitlan Phillips, LMSW
,
Kara Hallis, LCSW-C
,
Karen Joyner, LGPC
,
Kayla Edwards, LMSW
,
Dr. Kiu Eubanks-Smith, PhD, Psychologist
,
Kondra Fulmer, LCPC
,
Kristin Discepolo, LCPC
,
Krystle Tinsley, LMSW
,
Dr. Linda Buckmon, PhD, LCPC
,
Lisa Wolff, LCPC
,
Martha Kent, LGPC
,
Mary Casabona, LCPC
,
Melanie Sipes, LCPC
,
Michele Wilbur, LGPC
,
Rosalyn Ceasar, LGPC
,
Sabrina Lueth Walker, LCSW-C
,
Samantha McElroy, LCSW-C
,
Sharon Hardy, LCSW-C
,
Sherry Alexander, LCPC
,
Stacey Lundquist, LGPC
,
Dr. Stephanie Marinelli, PhD, LCPC
,
Stephanie Sherrer, LGPC
,
Tanya Vincent, LCPC
,
Dr. Tara Carleton, PhD, LCPC
,
Unique Campbell, LMSW
Female Nurse Practitioners: 
Victoria Mojibola, CRNP-PMH
,
Vera Ngezem, PMHNP-BC
,
Nelly Molano, CRNP-Family
,
Juyeon Shin, AC-CRNP-PMH
Male Counselors:
Chris Donaldson, LGPC
,
Curtis Clair, LGPC
,
Eric Kuessner, LCSW-C
,
Frederick Avolio, LCPC
,
George "Greg" Elliott, LCPC
,
Jason Holmes, LGPC
,
Jonathan Le, LGPC
,
Rob Rogers, LGPC
,
Sandra Brown, LCSW-C
,
Steven Andrus, LCPC
,
Steve Osterhout, LCSW-C
Male Nurse Practitioners:
Nji Fru, FNP
---
DC Video Counselors:
Wanda Scott, LCSW-C